Hitch Mount Bike Carriers
The RBC038 features a fold down shaft that allows you to gain easy access to the rear of the vehicle without removing the bike rack from the hitch. The cradle arm has 4 sets of padded cradles that can be rotated to different angles to fit a wide variety of differently shaped and sized bike frames from race bikes to mountain bikes. The cradle arm is also fully collapsible and can be effortlessly folded for easy storage when not in use.
The RBC038 bike rack is the perfect solution for transporting your bikes, be it a family get away or a quick trip to the park.
Features:
Adjustable cradles designed to fit a wide range of bikes
Fold down shaft for easy access to rear of vehicle
Collapsible arms for easy storage
Locking pins are attached to a leash so you never lose them
Durable UV stabilised rubber securing straps for our harsh Australian environment
Specialised threaded hitch pin that minimises wobble when used with a threaded hitch
Includes 2 securing straps
Foam padding for extra protection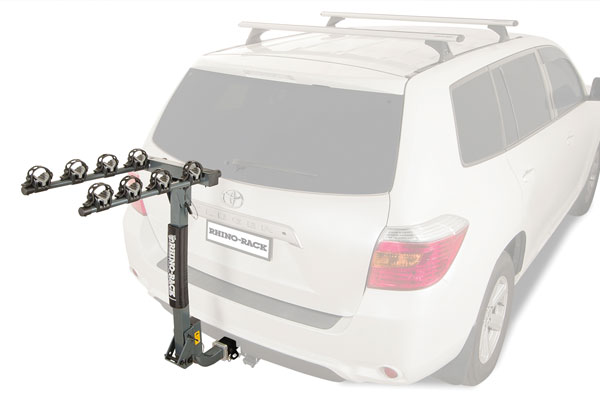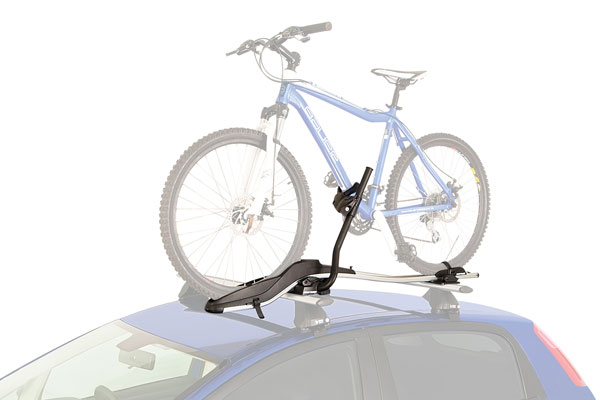 Roof Mount Bike Carriers
Using the product is as effortless as the installation thanks it's moulded profiles which your bike wheels neatly fit into – leaving both hands free while you secure the frame and wheels.
*Please note that to attach the Discovery to Rhino-Rack Heavy Duty Bars, the #RBCA003 Fitting Kit is required.
Features:
Roof mounted system
Pre-assembled
Base unit made of aluminium and UV-resistant composite material
Fits all Rhino-Rack bars (Fitting Kit required if used with Heavy Duty bars)
Quick and easy installation / removal
Fits on the left or right side of your vehicle roof
Handles frame diameters from 20mm – 88mm.
Rear wheel strap fits all wheel dimensions